Welcome!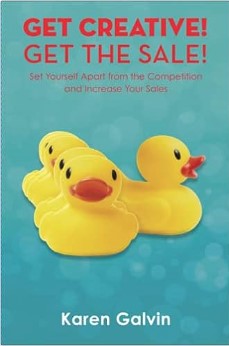 The book Get Creative! Get the Sale!: Set Yourself Apart From the Competition and Increase Your Sales is now available! This collection of creative ideas and stories from sales professionals, sales executives, and entrepreneurs from around the world is a must read. Their creativity combined with their professional selling skills have made them stand far above the crowd and successfully sell more products and services than their competitors.
Order your copy today!
Watch the video above to learn more about what we do!
We are a theatre-based training and development firm passionate about our clients' success in:
Whether you're a corporation, not-for-profit, or government agency,
The Training Scene brings you its more than 20 years of global industry expertise to maximize your staff's performance and productivity.